Selected quality HiFi separates & speakers
Product detail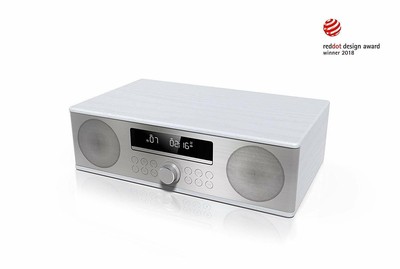 Sharp XL-B715D(WH) All-In-One Micro HiFi Audio System With DAB/DAB+ & FM Tuner
Current price
£104.00 Buy it now price £0.00
Bids
0, met reserve
Time left
26 days 7 hours
22 mins 32 secs
Seller (score) Feedback %
electric_mania (336978) 99.6%
Seller location
GBWokingham, Berkshire
Ships to
Worldwide
Condition
Opened – never used - 1500
Description
Sharp XL-B715D(WH) All-In-One Micro HiFi Audio System With DAB/DAB+ & FM Tuner
Item Description
The XL-B715D delivers 90 watts of pure listening pleasure through its high quality stereo speakers. This all-in-one Hi-Fi audio system is a complete solution to your listening needs; sit back with the full function remote control (battery included) and enjoy all it has to offer. The design has a real premium look and feel.

Featuring the latest DAB+ technology, the radio tuner is far more efficient than standard DAB, receiving a better signal, accessing more stations and in higher quality (where broadcast). The XL-B715D is certified and carries the Digital Tick Mark which means it has been tested and approved by Digital Radio UK and should give you the assurance it is future-ready. To ensure you get the most out of the DAB+ functionality a DAB aerial / antenna (with F connector) is included in the box.

Bluetooth-in functionality allows you to wirelessly stream audio content from your smartphone/mobile, tablet (or other Bluetooth enabled smart device) to play through the Hi-Fi audio system. Packed with features you can listen to DAB+/FM radio, play CD/CD-R/CD-RW, MP3s through USB/CD or even use the RCA (L/R) AUX-in to play audio from other devices like the Amazon Echo (Alexa) or even your TV!
1 x XL-B715D(WH), 1 x UK & EU Power Lead, 1 x Remote Control (Including Battery), 1 x DAB Antenna / Aerial, 1 x Instruction Manual, 1 x Quick Start Guide
About Us
At Electric Mania we make sure our customer is provided with a service which is quick and efficient. Our core values are based upon delivering a speedy service both in delivering orders and responding to customer queries. We aim to provide quality products which meet the descriptions to a tee. If and when problems arise, which we do not deny can happen from time to time, we aim to rectify situations fairly and quickly. Our customer feedback which we are very proud of reflects the type of service delivered.
Contact Us
The best way to contact us is directly through eBay questions. We answer 99% of questions within 24 hours and mostly within a matter of a few hours. Please note that any questions sent after 5PM on Saturday will not be answered until Monday.
Delivery
Orders will be dispatched using a variety of couriers and the Royal Mail.

PLEASE NOTE THAT BY ORDERING FROM US, YOU ARE AGREEING TO OUR TERMS AND CONDITIONS FOR DELIVERY. BY PLACING THIS ORDER ONLINE FROM US, IT IS EXPECTED THAT YOU ARE AVAILABLE FOR DELIVERY WITHIN THE ESTIMATED DELIVERY TIMES, WHICH CAN BE BETWEEN 8AM TO 8PM MONDAY TO SATURDAY. IF YOU ARE NOT IN WHEN DELIVERY IS ATTEMPTED, OUR COURIERS OR THE ROYAL MAIL WILL RESERVE THE RIGHT TO DELIVER THE PARCEL TO ANY NEIGHBOR WITHIN 100M OF YOUR PROPERTY.

We have a 98% success rate in dispatching orders same day if payment is received before 2pm. Each listing will specify which type of delivery option available. We reserve the right to refuse service to anyone.

1st Class Royal Mail - takes 1 to 2 working days after dispatch
2nd Class Royal Mail - takes 3 to 5 working days after dispatch
Special Next Day delivery - delivered next working day before 1pm after dispatch

International Deliveries - this will vary from country to country. For deilveries outside the European Union, please note that delivery can take up to 4 weeks due to customs clearance although normally quicker. Please bear in mind deliveries outside the EU will be subject to possible import taxes in your country. Please be aware that parcels to PO Box addresses will be declined in most cases, in particular high value transactions.
Returns
Under our Electric Mania eBay Refund Policy, you have 30 days to cancel an order and return a product to us, providing it is unused and in a saleable condition for a full refund. Where a product is faulty, damaged or described incorrectly we will refund the original delivery charge, but not when a product is simply unwanted*. If you wish to return the unit after 30 days due to changing your mind, there will be a restocking fee as the item is being returned outside the 30 days. This will depend on how long you have had your item and will have to be agreed prior to returning. For graded/refurbished items, minimum 20% restocking fee after 30 day period. For new items, this minimum would apply after 30 days.

*This policy does not affect your statutory rights relating to faulty or described goods, or your right to cancel orders under the Distance Selling Regulations.

Except for faulty items, we only accept returns of items that are in the same physical condition as they were supplied. You must also have taken reasonable care to not mark or damage the product. All returned items will be inspected upon receipt. If there is evidence that the products are not in the same physical state and reasonable care has not been taken with them, then unfortunately you will not be eligible for a refund.

Please contact us before returning an item to get returns authorisation details and full returns address.


Payment
Payments can be made by PayPal, direct deposit into our bank account or cash on collection. To ensure your purchase is protected it will only be delivered to your registered PayPal address (No exceptions). If you need to change your address to a different delivery address than usual, please ensure you update your delivery details on checkout with PayPal before paying.
Frooition Frooition | No-js Template | eBay design, eBay store design, eBay shop design, eBay template design, eBay listing design (ver:froo_no_js)
This listing is currently undergoing maintenance, we apologise for any inconvenience caused.

| | |
| --- | --- |
| Start price | £104.00 |
| Item has reserve price | false |
| Start time | 2020-01-14T10:39:39.000Z |
| End time | £104.00 |
| Listing type | FixedPriceItem |
Product insights for "Sharp XL-B715D(WH) All-In-One Micro HiFi Audio System With DAB/DAB+ & FM Tuner"
How this item and seller is performing
Item popularity - 491 views, 14 views per day (Not popular), 34 days on eBay, 0 bids, 0 sold, 2 available.
Seller quality - feedback score 336978, 99.6 positive feedback (Good seller - check feedback to be sure),
Similar Items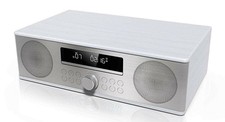 Sharp XL-B715D(WH) 90W All-In-One Micro Hi-Fi Audi...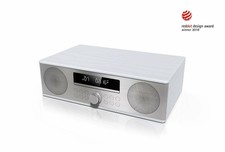 Sharp XL-B715D(WH) All-In-One Micro HiFi Audio Sys...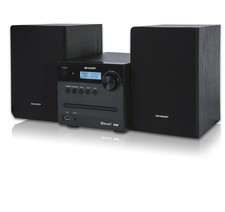 Sharp XL-B515D(BK) 40W Micro Hi-Fi System with DAB...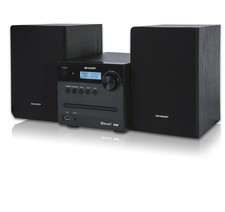 Sharp XL-B515D(BK) 40W Micro Hi-Fi System with DAB...
17 days 7 hours
0 mins 11 secs left
£ View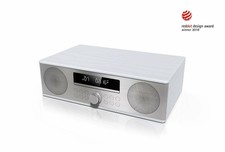 Sharp XL-B715D(WH) All-In-One Micro HiFi Audio Sys...
22 days 7 hours
58 mins 7 secs left
£ View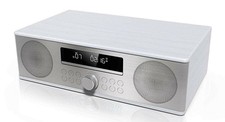 Sharp XL-B715D(WH) 90W All-In-One Micro Hi-Fi Audi...
11 days 12 hours
8 mins 44 secs left
£ View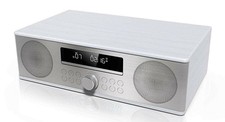 Sharp XL-B715D(WH) 90W All-In-One Micro Hi-Fi Audi...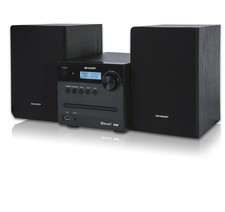 Sharp XL-B515D(BK) 40W Micro Hi-Fi System with DAB...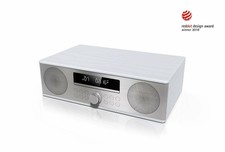 Sharp XL-B715D(WH) All-In-One Micro HiFi Audio Sys...
From the same category
Vintage SHARP SG400E Music Centre Record Cassette ...
Sony lbt-v701 separates stereo system
Naim Audio SuperUniti All-in-One Integrated Music Player & Streamer
TIBO TI 410 AMP. TI 410 CD PLAYER. TI 410 DAB/FM T...
Denon RCD-M39DAB Micro Component CD Receiver Syste...
Electric Jukebox Music System Includes Millions of Albums for Your TV